What We Can Do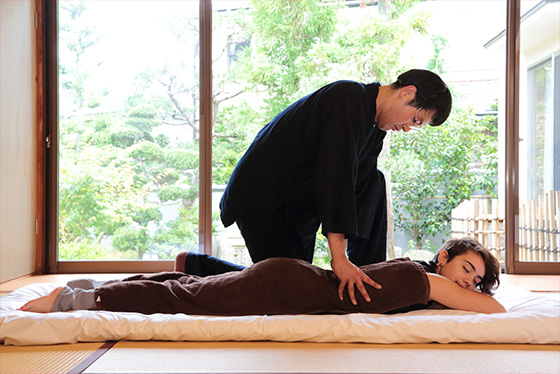 We are located on the main street near by Hoonin and Familly Mart in Koyasan.
Relaxation massage and Medical treatment based on Shiatsu and Oriental medicine.
Ministry of health and welfare certified.
Each therapist is nationally licensed.
English Speaking.
So you will be in safe hands.
About Anma and Shiatsu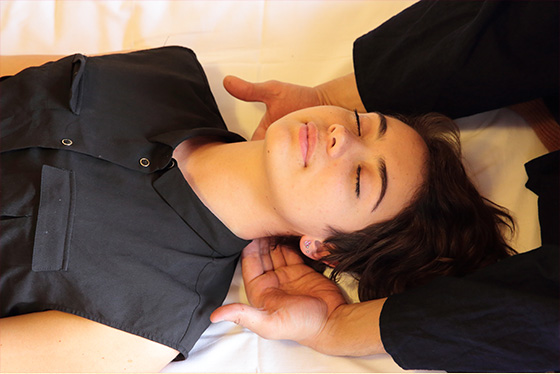 Anma and Shiatsu are Japanese traditional forms of Japanese bodywork. Shiatsu is a Japanese word meaning "finger pressure." Shiatsu mainly uses hand pressure. Anma practice uses common massage techniques such as kneading, rubbing, tapping and shaking. Anma and Shiatsu use manipulative techniques to adjust the body's physical structure and its natural inner energies, to help improve the blood flow, and to maintain good health. These activities are directed at specific vital points and meridians on the body.
Hours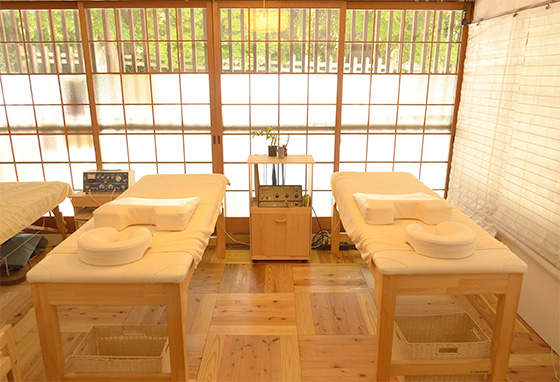 Clinic is open from
8:00~19:00
Temple massage service from
19:00~23:00
Price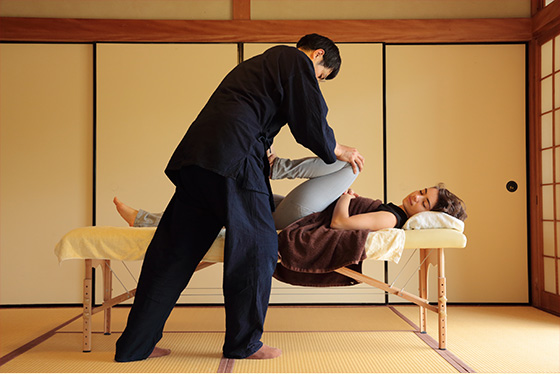 15min - 1900 yen
30min - 3600 yen
45min - 5400 yen
60min - 7200 yen
70min - 8400 yen
80min - 9600 yen
90min - 10800 yen
Abdominal palpation ( yin-yang energy balance diagnosis ) is included from 45min
Temple Massage Service
( We can come to the temple where you stay. )
19:00 ~( 7days a week )
     ( 45min 60min 90min )
     ( Reservation Required )
Ask the staff at the temple
or call +81 90 2350 9466
PRICE
45min → 5400 yen
60min → 7200 yen
75min → 9000 yen
90min → 10800 yen
30min×2(60min)→ 7200 yen
Recent Activities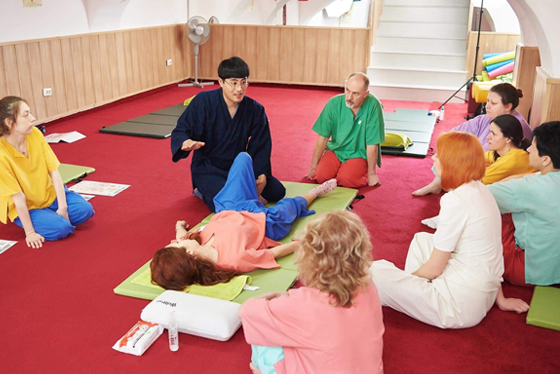 2018
I supported Shiatsu seminar for Kuretake Shiatsu in Koyasan for 26 French and 4 Japanese Shiatsu therapists.
2019
I held Shiatsu Seminar in Europe Switerland ( 2days ) and Romania ( 5days ).
Zen Shiatsu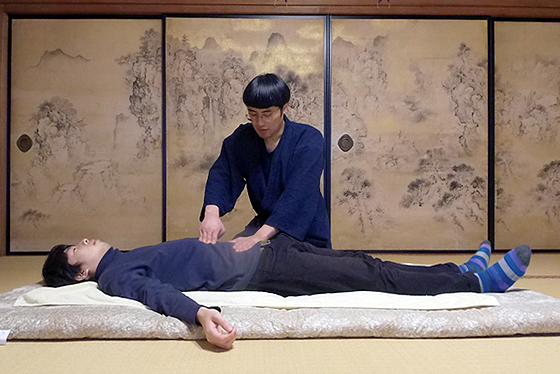 Zen Shiatsu was founded by Shizuto Masunaga.
His book ( Zen Shiatsu: How to Harmonize Yin and Yang for Better Health ) is a world famous and a classic for all Shiatsu practitioners.
He established Meridian acupressure ( Meridian Shiatsu ) methodology.
And he also founded the Iokai Shiatsu Center school in Tokyo.
One of the characteristics of Zen Shiatsu is Abdominal palpation.
It is the technique to see patient's energy ( yin-yang, chi ) balance, at the same time it is also a treatment.
I ( Takamasa Tsuchiya, manager of Koyasan Uguisu Seitaiin Massage Shiatsu ) studied at Iokai Shiatsu Center school in Tokyo.
I am using Zen Shiatsu technique mainly in my treatments.
Massage Lesson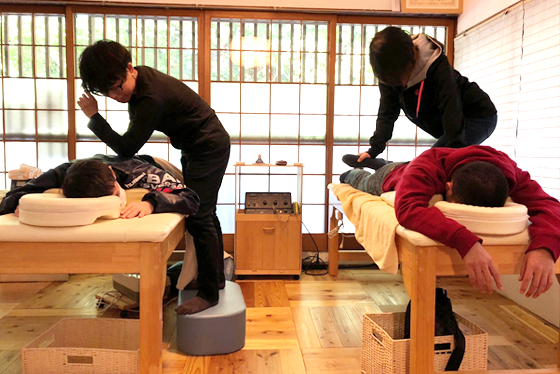 Many therapists around the world visit our clinic and learn massage. Taka teaches the basics of Shiatsu Massage to beginners and his useful technics to advanced students. Taka teaches different types of massage from beginners to advanced students.
PRICE
Private Lesson ( 1person ) 7200 yen
Group Lesson ( 2person ) 9600 yen
Group Lesson ( 3person ) 14400 yen
Group Lesson ( 4person ) 18000 yen
About 60min
Taka teachs how to give Shiatsu massage about Zen Shiatsu.
Location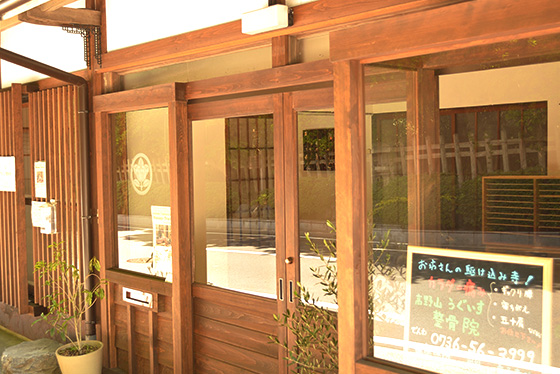 Manager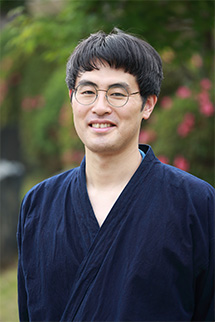 Hello, I'm Taka, manager of Koyasan Uguisu Seitaiin.
After working in Osaka as a therapist for three years and getting my national license, my clinic was opened in 2013.
I have lived in Koyasan since 2009.
Before moving to Koyasan, I was teaching tai chi and playing music in Tokyo
(I still do music and tai chi every morning).
To play instruments well, it's important to know about body work and to relieve muscle tension.
Tai chi and music taught me the way to relieve muscle tension and to make my body posture correct.
My previous career helps my current job very much.
So I use these techniques in my treatment, not only shiatsu and anma techniques.
Your problems that you have been carrying can be solved.
I will do my best and tell you all the things that are good for you.
Recent years, I had much more opportunity to give and to teach Shiatsu massage to people from other countries. Earlier this year ( 2019 ) I had a tour in Europe.
Now I am thinking to tour not only Europe but also other continents ( America, Oceania, and Asia ).
I realise more and more that Shiatsu is wonderful and the time I share with my patient is priceless year by year.
「Human heal human with his hands」
This is the most instinctive and basic medical practice.
Human touch is better compared to artificial intelligence and technology that do massage.
Everyday my goal is to make my clients relax, relieve, and happy with my Shiatsu.
Takamasa Tsuchiya